The Winner of the 115th Startup Battle & Crypto speedSale in Berlin is a Crypto Payment System Startup!
The professional network Startup.Network, Crowd.Inc and Token Sale held the the 115th Startup Battle & Crypto speedSale in the capital of Germany on June 28th. The Startup.Network's team is super satisfied about this event! We have now conducted more than 100 investment battles in different countries, and this event became the first one in Berlin.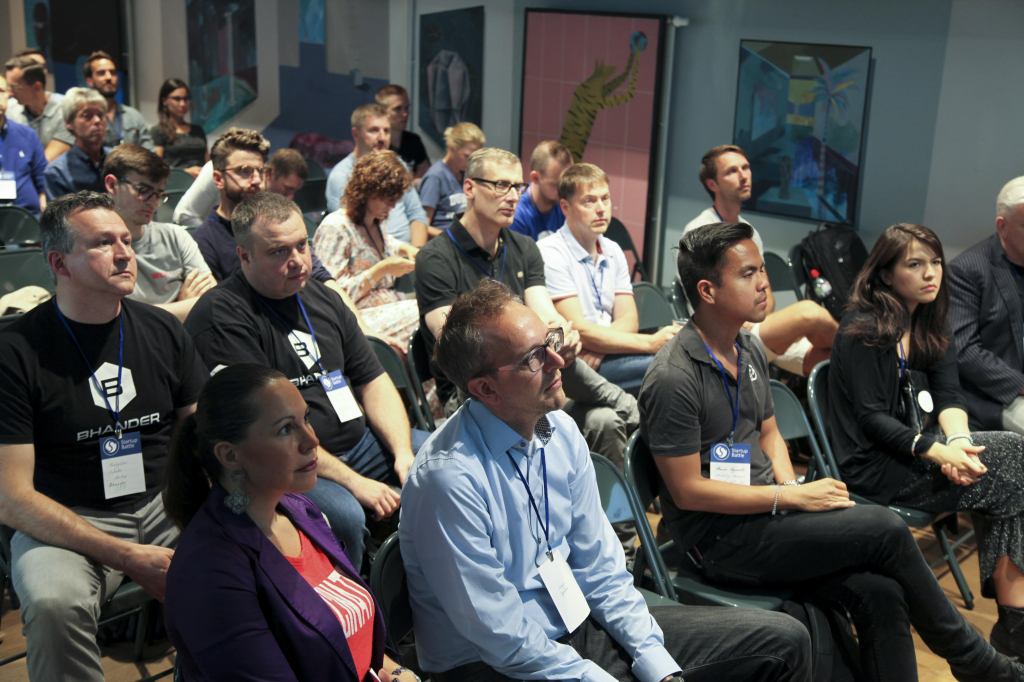 Twelve teams took part in the 115th Startup Battle & Crypto speedSale, which passed the rigorous preliminary selection.
On the judges' panel of the 115th Startup Battle & Crypto speedSale were:
Marc Mogalle - Managing Director at Business Buddies; Moritz Jungmann - Portfolio Manager at innogy Innovation Hub; Alicia Ferratuscо - Co-founder of Starfish Network; Pasha Bogdanov - General Partner at Almaz Capital; Dennis Levien - Investment Team at Motu Ventures; Sandris Murins - Serial blockchain entrepreneur, ICO advisor and blockchain strategist; Kyrill Zlobenko - Regional Manager, DACH at Seedrs; Antony Tikhonov - Business Development, DACH at Seedrs; Timo Dreger - Investment manager at Coparion; Alexander Soroka - CEO&Founder at Startup.Network; Marcus König - Part of the investment team at signals Venture Capital; Franz von Weizsäcker - Head of Blockchain Lab at GIZ; Andy Toth - Investment Director at Plug and Play Germany; Alexander Kölpin - Managing Director of the SeedVC WestTech Ventures; Alexander Vollet - CEO of IR CONSULT in Germany; Gonzalo Sanchez Slik - Head of Investor Relations; Florian Steger - Investment Director, Prokurist Deutsche Telekom hub:raum Fund GmbH; Greg Thain - Chairman Hyperion-Fund ICO; Shawn Segundo - Marketing Manager at SpinLab - The HHL Accelerator; Ana Maria Quijano-Wittemann - Investment Manager at GPS Ventures GmbH.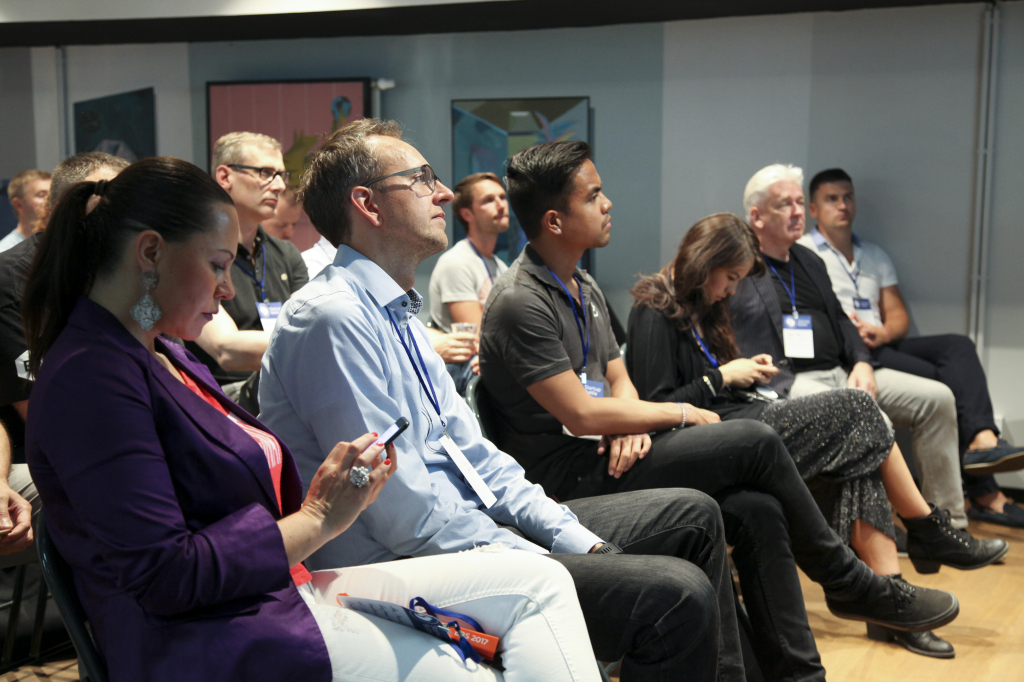 In the first part of the 115th Startup Battle & Crypto speedSale, by tradition, a panel discussion was held, the participants of which were: Alexander Kölpin,Timo Dreger, Greg Thain, Pasha Bogdanov, Franz von Weizsäcker, Andy Toth and the moderator - Sandris Murins.
The experts talked on the topic of current interest "VC vs ISO, ICO yesterday, today and tomorrow!". The moderator asked Speakers the following questions: What role does ICO play in the venture capital ecosystem? Will this role be changed?; ICO result in 2017-2018, is it a good tool for raising funds?; How to resolve the problem of the ICO Scam?; What is DAICO? Will it become an alternative to the ICO?; The prediction for the VC and ICO future.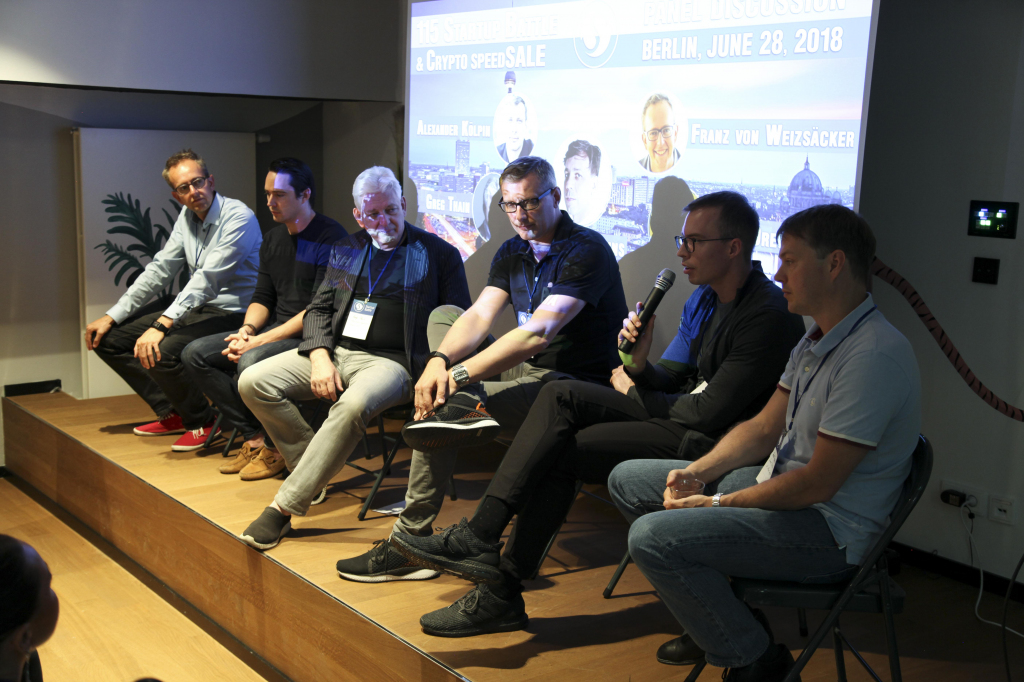 The leader in terms of numbers of votes was BHander - 3,79.
BHander it's a crypto payment system built around safe hardware wallet.
The results of judges' voting are following:
First place: BHander - 3,79
Second place: Monetizr - 3,69
Third place: Litnet - 3, 58
Fourth place: Gamedaq.io - 3, 50
Fifth place: Crypto Futures Platform - 3, 23
Sixth place: CryptoPolice - 2, 86
Seventh place: Weeve AG - 2, 79
Eighth place: Raccoon. World and Global Ads Network - 2, 73
Ninth place: TradeBacking.com - 2, 67
Tenth place: Azzurro - 2, 60
Eleventh place: Solidium Loyalty Coins - 2, 40.
Our sincere congratulations to the winner of the 115th Startup Battle & Crypto speedSale - BHander!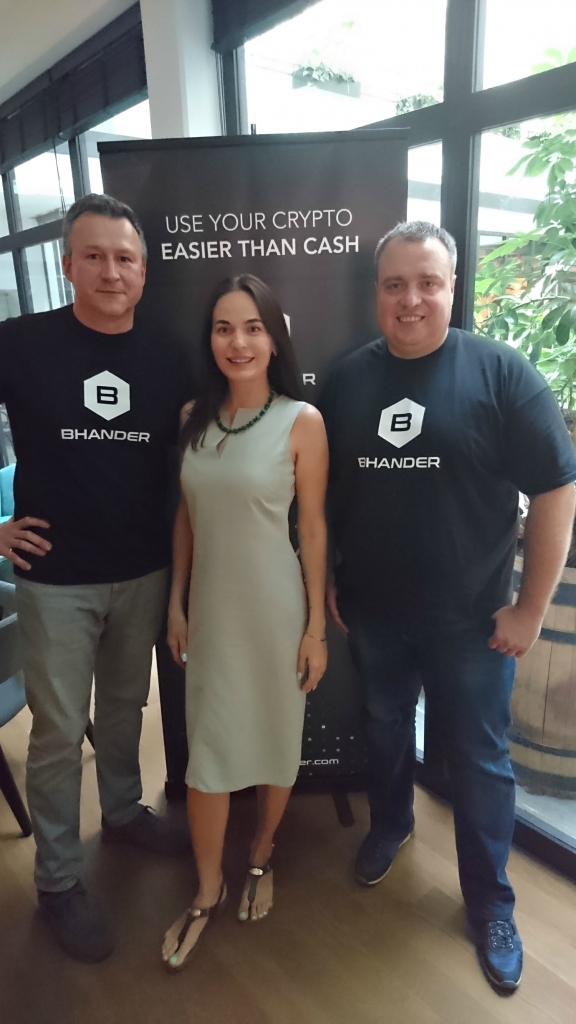 We're sure that it was a truly excellent experience for all participants. They received recommendations from German investors, and got acquainted with representatives of local venture funds.
The Startup.Network team is very grateful to MINDSPACE for help in organising the event.
To all participants of the 115th Startup Battle & Crypto speedSale we wish good luck and realization of their projects in the future!
Follow our announcements in the list of Startup Battles!
Don't be afraid to invest in promising startups with Startup.Network!
See you soon!